Substance presents Hair of the Dog
Sunday 8th August 2021
7:00pm
Tickets £7.00
Nic Dacre
Nic Dacre is singer, songwriter and multi-instrumentalist currently residing in Streatham, London. The core of most of his work is centred around his intricate finger-style acoustic guitar and delicate piano instrumentals, layered with sparse, intuitive, and often haunting melodies. He is currently recording the follow up to his debut EP entitled 'Cars' released in 2016. Nic will be supporting the release of his new record with numerous live shows throughout London, and the UK. To keep updated on live dates & new releases please visit his numerous social media channels.
Sam Brothers
Sam Brothers is a 23 year old singer-songwriter, performer, based in Canterbury, on the South Coast of England
Jodi Wyeth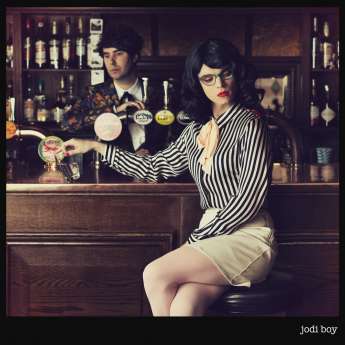 A Singer/Songwriter who brings the ethereal and melancholic to Pop. Beautifully written ballads full of longing and loss with a purity of sadness that's impossible to fake.

The songs are Piano or Keyboard led, full of moody sounding layered Electric Guitars and topped off with strong melodies and sad sounding lyrics
Kieran Le Cam
Hi. I'm Kieran. And I want to change the world.

A few years ago, I was hit with a mental disease that put my whole world into question, and after much thought and ongoing healing, I decided to try to make the world a better place.

I want to write songs that help you feel a little better about the state of our world, and our problems. Your problems.

When you're down, you sometimes just need a smile to brighten your day, a stupid joke to make you laugh or a song to sing along to. I don't have much but I have those.

But to make that dream come true, I need the right people by my side.

I'll need support. And that's where you come in.

Help me change the world.
Andre Tajchman
Singer/ songwriter